Company Profile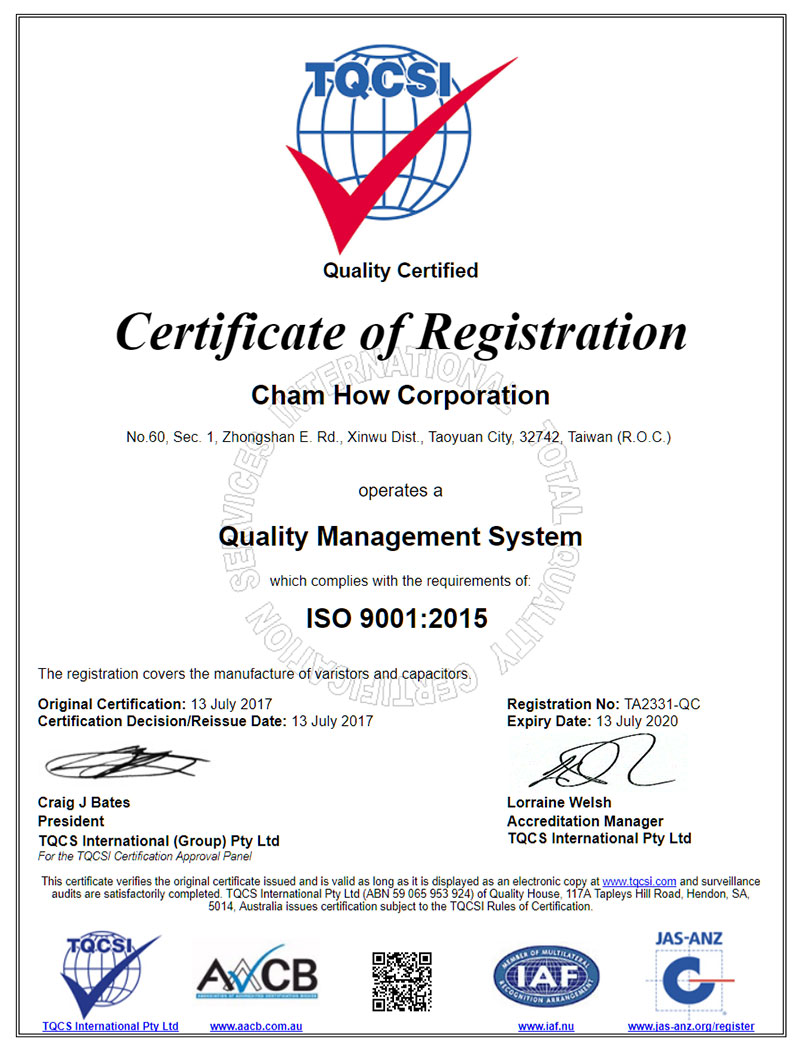 1981.08.06 –

Found and go in for the development and manufacture of ceramic capacitor facilities.

1983.04.21 –

The first automatic productivity line transports to Hong Kong , and begins to expert ceramic capacitor facilities and technical transfer

1986.09.15 –

Set up the manufacturing department of electroltic capactitors

1987.11.10 –

Prepare to develop the productive techniques and facilities of varistors.

1989.02.01 –

Contract the transfer of techniques with the institute of industrial materials.

1990.07.01 –

Try to product varistors.

1991.05.01 –

Apply for the UL identification of varistors, and pass through at the same year.

1992.03.10 –

Set up the company in Hong Kong .

1998.11.01 –

Establish the productivity plant in mainland China .

2017.07.13 –

Get ISO 9001 certification, we will continue to provide you with the best quality of service.